Welcome to Dun Laoghaire Marina, gateway to Dublin's fair city!
The marina is located in the historic harbour of Dun Laoghaire on the southern shore of Dublin Bay. The harbour was completed in 1859 and was originally intended as a harbour of refuge. Dun Laoghaire Marina itself opened for business on St Patricks Day, 17th March, in 2001. Since then the marina has grown in success and now has capacity for 820 boats. The marina can be accessed 24 hours by boats of up to 4m draft. We have berths to suit boats from 6m to 46m in length with a maximum displacement weight of 240 tonnes.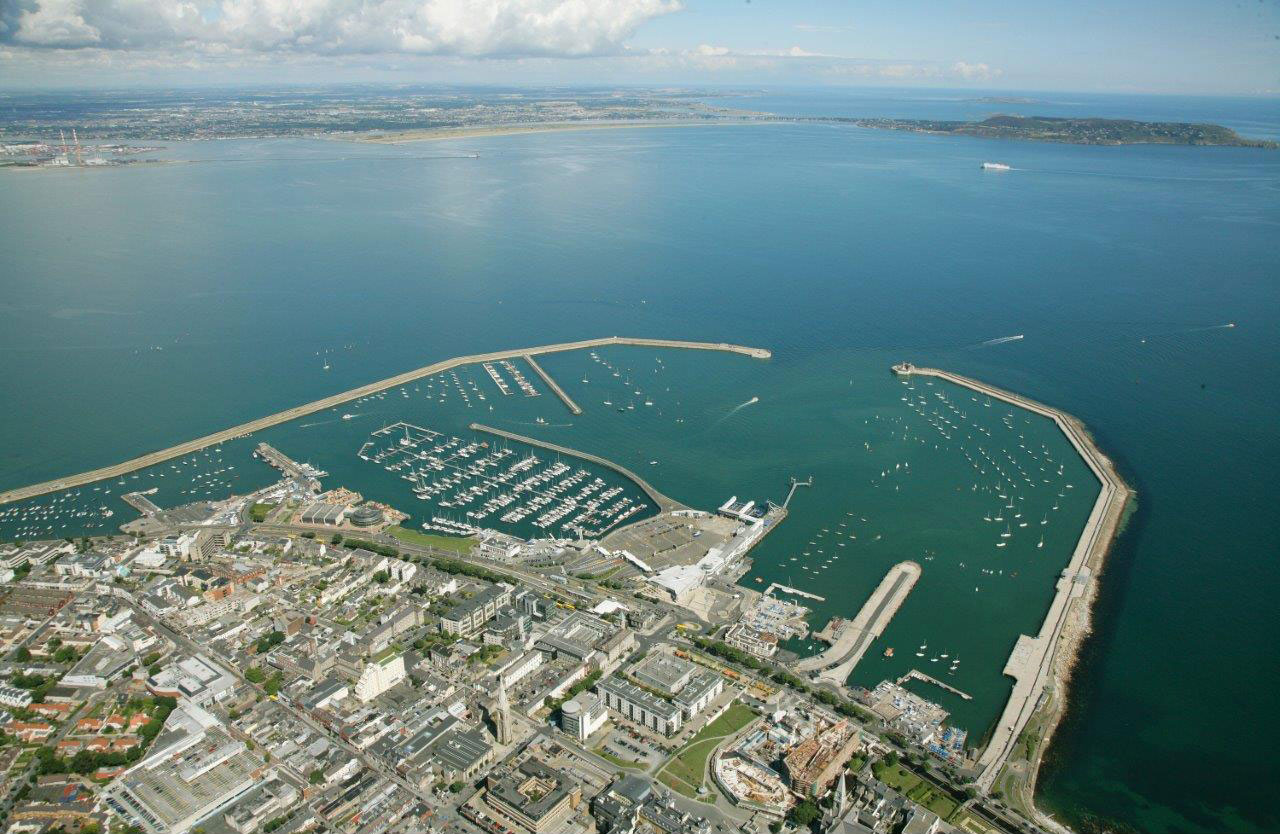 Dun Laoghaire is conveniently situated within a short distance of Dublin city centre. There are train and bus connections to the city that stop in front of the marina. There is also a direct coach transfer from Dun Laoghaire to Dublin airport with a journey time of just 45 minutes.
The town of Dun Laoghaire itself has everything you need to make your stay enjoyable and stress free. Two shopping centres with all types of shops as well as a chandlery, banks, pubs, restaurants and a multi-screen cinema all within easy walking distance of the marina.
Dun Laoghaire Marina is a Five Gold Anchor rated marina and has everything you would expect from a high standard marina. But our best asset is our friendly and knowledgeable staff who is always on hand to assist you.
To all skippers and crew, we would like to extend the traditional Irish greeting of céad míle fáilte, one hundred thousand welcomes, to Dun Laoghaire Marina.